Rather humbling, but book has been moving up and down the top 20 music books on both Amazon.com and Amazon.co.uk all week.
This evening the book is the highest charting ukulele book on both sites. Number 21 in the USA and number 7 in the UK.
The support I've had is hugely appreciated, and of course book sales keep this blog growing and expanding?
You can check book out here
Amazon UK Kindle store
And
Amazon US Kindle store
Oh, and it's also on Barnes & Noble and iTunes if you don't do Kindle. Failing that, it's in paperback! Phew...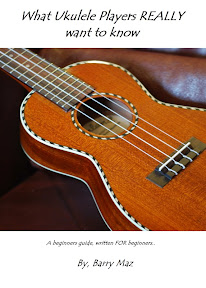 - Posted using BlogPress from my iPad